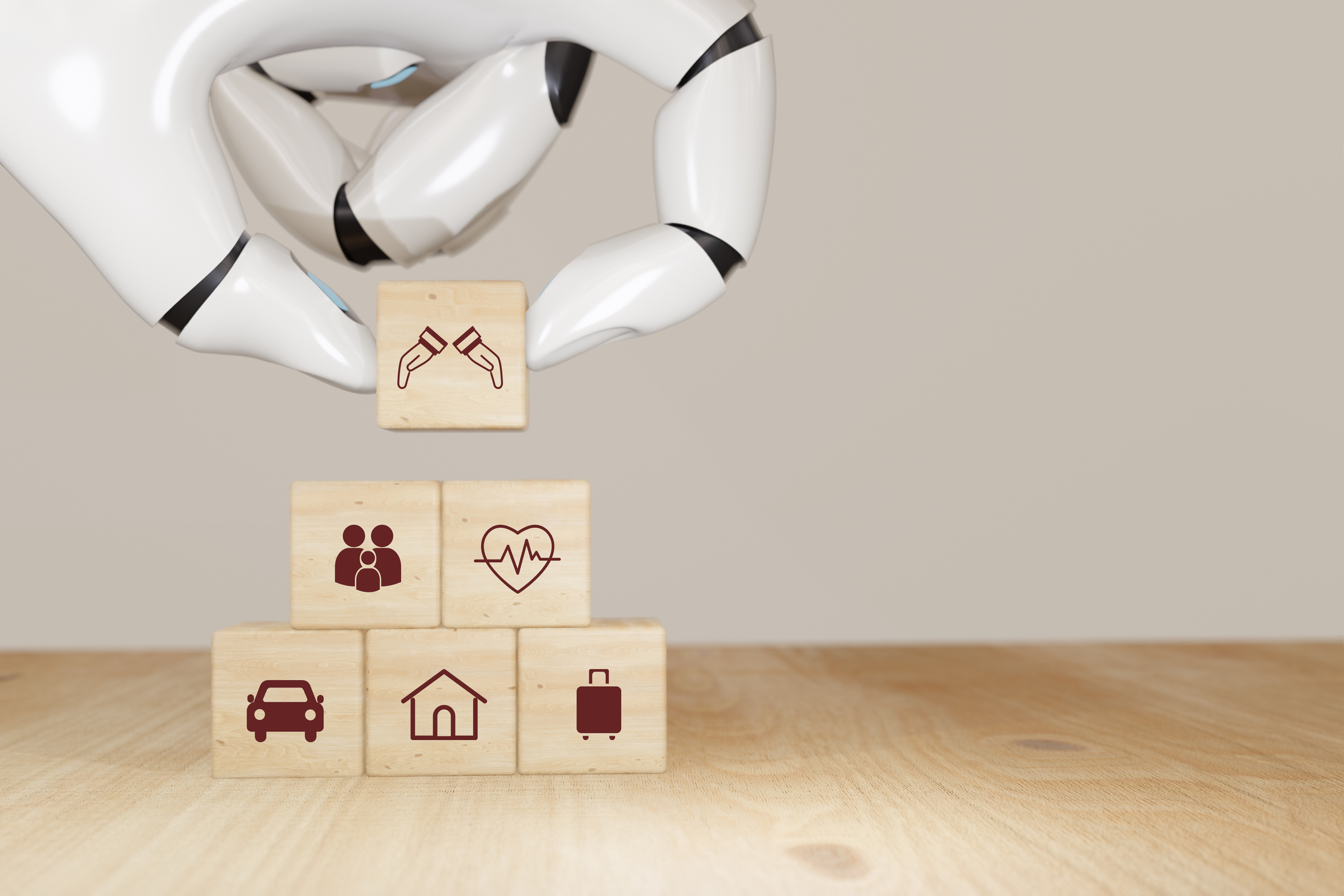 AI & Liability Insurance
Automobiles, drones, household appliances, online banking apps are just a few products and services which are increasingly using artificial intelligence (AI) and, in particular, machine learning to make decisions.  There is no doubt that AI has extraordinary potential to transform products, services and activities in a multitude of sectors and aspects of our society, and being a key driver of Europe's innovation and economic growth. All this comes with the promise and expectation that AI will improve product safety and consumer experience.
Nonetheless, AI also raises challenges for Europe's established liability regimes. Our webinar explores how EU plans for an AI framework explore the issue of liability and how companies can equip themselves to meet these new challenges. How can companies demonstrate that they are taking the appropriate governance and ICT steps to comply with any new EU framework? What role can the insurance sector play to help mitigate any risks around compliance with the new framework?
Our panel will explore these questions from various perspectives: the regulatory expectations, the ability to oversee compliance and the scope for new solutions offered by the insurance sector.
Topics of Discussions will include:
The new European framework for AI,
The review of the concept of liability,
Whether a specific liability insurance solution is needed for AI, and
The role of assurance providers in managing liability risk.
Speakers
Ana Teresa Moutinho

Head of the Supervisory Processes Department, EIOPA

Ana Teresa Moutinho is Head of the Supervisory Processes Department. She is responsible for EIOPA's activities related to supervisory review process under Solvency II, data and business intelligence tools and the operational methodology and monthly production of the Solvency II technical information, such as the risk-free interest rate term structures and its associated components of volatility adjustment and fundamental spread, index for equity symmetric adjustment.

Prior to joining EIOPA in 2012 Ana Teresa worked for 15 years in the Insurance and Pension Funds Portuguese Supervisory Authority where she gained extensive experience in the supervision of the insurance market. Having started as a supervisor she was involved in the development of the Solvency II project since its beginning.

Ana Teresa holds a university degree in Management and advanced studies in 'Financial Markets and Risk Management and Derivatives' and in 'Reform of the Financial Regulation after the international financial crisis'.

Dirk Staudenmayer

Head of Unit for Contract Law, DG JUST, European Commission

Dirk Staudenmayer is Head of Unit for Contract Law of the Directorate-General Justice and Consumers at the European Commission.
He is also teaching as Honorary Professor at the Law Faculty of the University of Münster (Germany) and author of numerous publications in particular in the areas of European contract, consumer and IT law.
After undertaking his law studies in Germany and France, Dirk Staudenmayer was awarded a PhD magna cum laude from the University of Bonn (Germany).
He worked at various positions in the European Commission, including as Assistant to the Director General and Head of Unit for Financial Services and Redress at the DG Health and Consumers.

Kiran Nayee

Head of Strategic Placement & Casualty Practice Leader for Continental Europe, Middle East & Africa, Marsh Ltd.

Kiran leverages more than two decades of experience, including 10 years at Marsh/JLT, most recently as Placement Director and Client Relationship Leader at Marsh UK for a number of European multinational clients.
During Kiran's career at Marsh, JLT and Miller, he has assumed a variety of senior Placement roles including Head of Casualty and Global Head of Recall. He was also 'Communication Technology & Media' Practice Leader.
Kiran now works alongside the Country Placement and Risk Management Teams to ensure delivery of the best Global Placement capabilities and expertise to clients and prospects with focus on Major Multinational Property & Casualty Placements.
In addition, Kiran leads the Marsh Casualty Practice for CE combining our Casualty expertise across the region.